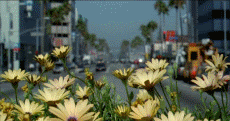 Alia
I can't explain myself, I'm afraid, Sir, because I'm not myself you see. Nothing of me is original. I am the combined effort of everyone I've ever known.
New favourite joke:
A Roman walks into a bar, holds up two fingers, and says "Five beers, please."

i dont get it

No one explain it
(via herondalegwilym)
"Intersex babies are not having difficulty with sexual identity or self-image. The parents are, and parental anxiety about the appearance of a child's genitals should be treated with counseling, not with surgery to the child."
— Elizabeth Weil (via reproductivejusticeatsfsu)

Yes. Yes. Yes. (via lauraroselam)
(via weight-a-second)
do you ever go through those phases where you just don't feel like talking to anyone for a few days and it's not because you're mad or anything you just don't feel like talking???
(Source: clara-oswald, via flowerchild-beautifulchildxx)