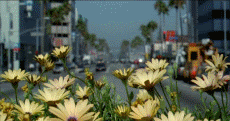 Alia
I can't explain myself, I'm afraid, Sir, because I'm not myself you see. Nothing of me is original. I am the combined effort of everyone I've ever known.
i'm basically a clingy needy piece of shit that just wants to cuddle and to sleep and to watch stupid movies and to make out with you. oh and i also want you to play with my hair until i fall asleep
Where's the love making? Dat shiz da best part
(via trev-rawr)
What if Harry Potter had been made into a TV Series instead of films and they made every book a new season and every chapter a new episode?
They should have

Imagine hour long episodes per chapter. Forty five minutes after commercials. 45 minutes to delve into the characters and plot and everything. That would have been awesome. Incredibly long, yes, but awesome.
(via biggerthanearth)